Atwima Kwanwoma Rural Bank inaugurates Bantama branch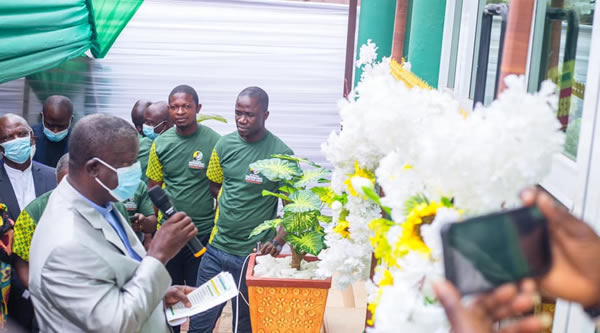 Atwima Kwanwoma Rural Bank Limited at Pakyi No 2 in the Ashanti Region has inaugurated its Bantama branch in the heart of the Race Course Market, as part of its branch expansion drive for the foreseeable operational year.
The Bantama branch-opening now brings to ten the total number of branches currently being operated by the bank, spread across various communities and towns in the region.
The Chairman of the Board of Directors, Mr. Patrick Owusu, while enumerating some of the major steps taken to boost profitability for the bank was hopeful that the new branch will further improve operational performance. According to the Board Chairman, siting the tenth branch at Bantama fulfils the bank's long cherished dream of providing enviable banking services to the people of Bantama and its adjoining communities.